Delivering turnkey solutions to match the ambition of each development is our commitment.
From feasibility studies, strategy planning and development, through to delivery, operation and management, we have the ability to add value to every stage of the projects.
Customised strategies and in-depth studies address development needs at the planning stage while the adoption of innovative technology ensures cost savings and timely delivery of high quality projects.
Beyond keeping operations running smoothly and efficiently from start to finish, we aim to provide peace of mind to clients.
---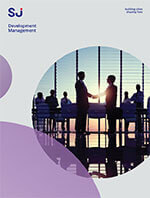 Development Management Brochure

English