Designation
Director, Strategic Projects (Oil & Gas)
---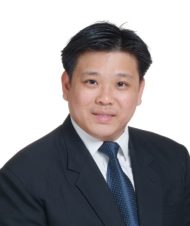 Mr Dennis TAN joined Surbana Jurong Infrastructure as Director, Strategic Projects (Oil & Gas) in March 2017. He has 13 years of experience in industry development and park management.
Prior to joining Surbana Jurong, Dennis held different positions in the Economic Development Board (Assistant Head Chemicals and Director Dallas Centre) and JTC Corporation (Director Biomedical & Chemicals Cluster and Deputy Director Biomedical).
In his earlier years at EDB, Dennis was involved in the development of Singapore's specialty chemicals sector, and spent 3 years in the U.S. facilitating inward investments from energy and chemicals, pharmaceuticals, engineering and aerospace companies to Singapore.
At JTC between the years of 2011 and 2016, Dennis was responsible for the management of specialised industrial lands such as Jurong Island, Biopolis at one-north, and the Tuas Biomedical Park. He was also involved with the development of high-rise multi-tenanted industrial buildings such as the MedTech Hub and Chemicals Hub, and industrial infrastructure such as the Jurong Rock Caverns.
Dennis also worked 5 years in the private sector. He was the Executive Director (Asia) for ATB Austria Antriebstechnik GmbH's range of explosion-proof low voltage electric induction motors, used mainly in the mining, refinery and petrochemical, and offshore sectors.
Dennis received a Master of Engineering (Chemical) degree under a government scholarship from Imperial College, London. He is currently a senior member of the Institution of Engineers Singapore. Where possible, Dennis volunteers his time with grassroots organisations connecting with senior citizens, residents seeking help, and PMETs.