Perspectives, developed by SJ Academy, is a Thought Leadership platform to explore new ways of tackling some of today's most complex challenges in the urban and infrastructuresector. We draw on ideas and opinions from our experts across different businesses. Diverse in topics and sharp in focus, Perspectives provides a platform for us to challenge assumptions and examine new possibilities. We hope that it will spark some ideas in you too.
For more information and enquiries, please send us an email at sjacademy@surbanajurong.com.
Infrastructure and Connectivity
Connectivity is important to a city's social and commercial vitality. As the global population rises and increasingly lives in urban environments and megacities, designers are being challenged to create & maintain quality of life for citizens. But liveable, sustainable cities cannot be a part of the future unless we focus efforts on the fundamental objectives – to provide good jobs, affordable housing and an effective transport system. The Belt and Road Initiative (BRI), a shiny example of global infrastructure and connectivity, is a mega development strategy proposed by the Chinese government to achieve growth through with a China-centred trading network. Moving in tandem with BRI's roadmap, SJ also flies her flags of technical excellence with global mega projects such as mixed development management comprising hotels, commercial buildings & shopping centres for Ancol Bay in North Jakarta, Indonesia, design and construction of Colombo-Katunayake Expressway in Colombo, Sri Lanka, and Singapore's very own iconic Changi Jewel at the Singapore Changi Airport.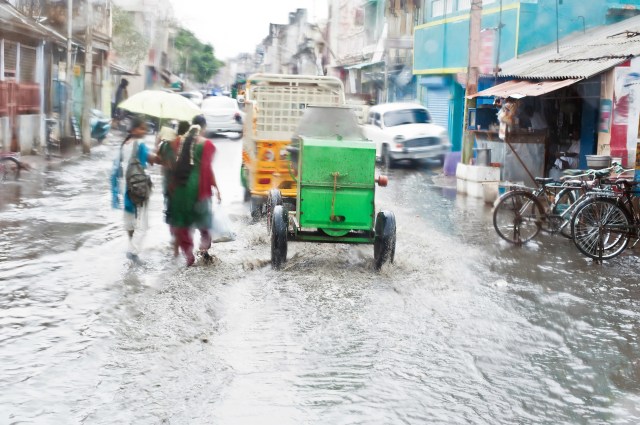 2018 was a year of unprecedented global weather events. […]
0 条评论
Technology and Innovation
Digitalisation in Construction is transforming how real estate, urban development and infrastructure projects are being planned, constructed and operated. Its effect is prevalent, impacting not only the physical assets and processes, but also the human dimension – the user experience and quality of living, and their interaction with the physical and socio-economic environment. Projects are getting more complex and larger in scale, and the growing demand for environmentally sensitive construction means traditional practices need to change. Digital technology and breakthrough such as the 7D-BIM Facilities Management for improved asset management, and the use of Lidar technology for 3-D imaging in site surveys, will coherently improve work processes, save turnaround time, and increase productivity.
Design Leadership
Rising up to the challenge of how engineering and technical innovation can meet the uphill task of urbanisation, our designers ride on the wave of SJ's good reputation of buildingaffordable housing and industrial parks. A grand showcase of our past successes and current works, our other pockets of design excellence include varied building typologies which holds true to creativity, versatility, and forward-looking. These traits are prevalent in notable projects such as self-sustaining urban farming concept and multi-tiered industrial complexes to house work and living spaces.
More Insights
Here, our readers gain more insights on management related topics such as human capital building, and the application of parental coaching approaches in the workplace. Thought leadership is not only a platform to showcase our technical excellence and project innovation, but an organisation of people, staying committed in their areas of excellence – working cohesively to seek good solutions to daily challenges.