Surbana Jurong's member company, Robert Bird Group wins NCE 100 Companies of the Year award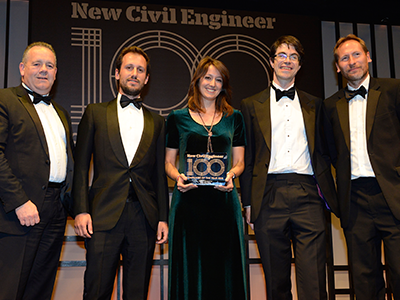 Robert Bird Group (RBG), a member of Surbana Jurong Group, had won the NCE 100 Companies of the Year award in the category of Excellence in Alternative Energy for its contribution on MeyGen Tidal Turbine project. RBG designed the Turbine Support Structures for the first stage of the planned 398MW MeyGen tidal turbine farm, the first project of its kind in the world.
The award category celebrates those companies that are doing the most to introduce better energy sources in their projects.
New Civil Engineer (NCE), a monthly UK magazine and organiser of the NCE 100 awards, cited how RBG's entry on MeyGen Tidal Turbine project "provided a good case study in first principles design, including an explanation of how the project is pushing the boundaries of high turbulent current modelling and structural simulation. Learning from the scheme is being shared with the wider industry: learning from the project is being fed into a new design code which will apply as a new industry standard".
RBG was also a finalist for NCE's Construction Innovator Award.