Tree-planting efforts to bear fruit at La Mesa Watershed Reservation, Manila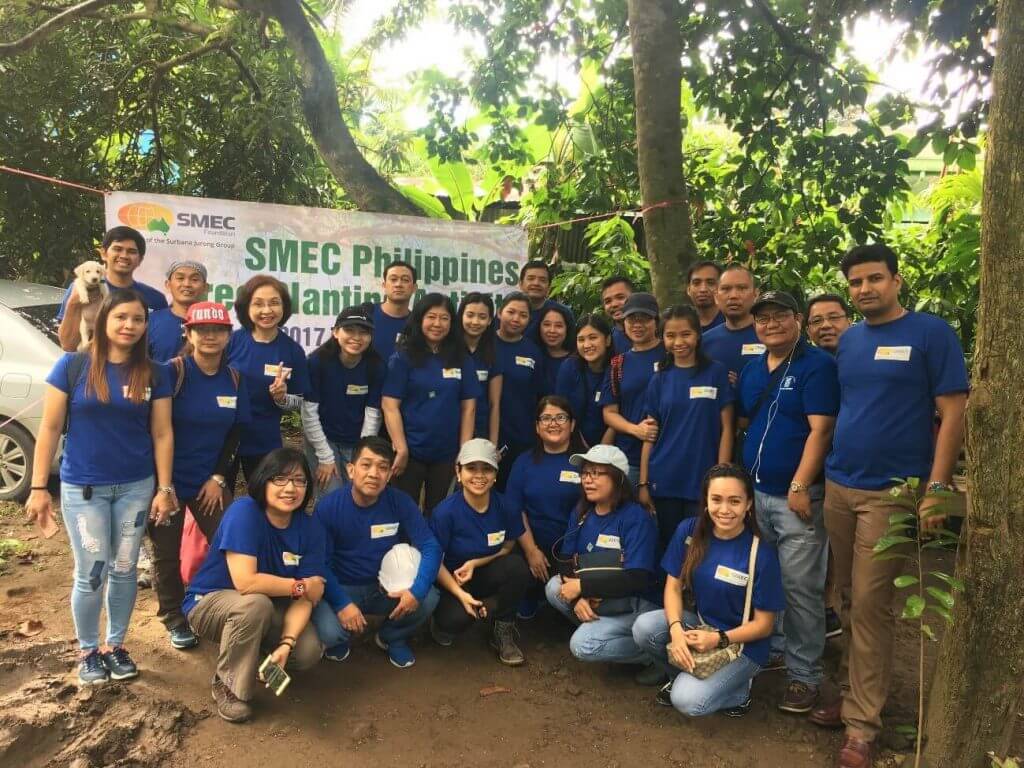 Surbana Jurong (SJ)'s SMEC Philippines team recently took part in a tree planting programme at the La Mesa Watershed Reservation, a protected area that preserves the only major watershed in Metro Manila. Together with the Philippines' Environment Management Bureau and Department of Environment and Natural Resources, some 50 employees planted 400 custard apple seedlings in the reserve's eco-park.
Through the activity, made possible with the support of the Southeast Asia Divisional CSR Committee, SJ hopes to implement an Environmental Awareness Programme to educate employees and clients in the Philippines about the importance of environmental sustainability and the preservation of eco-parks. The event brought together our employees and their families to do their part for the environment and bond over a good cause.